This week I went to a two day conference in Mt. Vernon, IN called the "Rock the 4C's," and it was the best local conference I've ever been to!  So many great takeaways and the Keynote speaker was amazing!  Today, I'd like to share some of the inspiration I got at the conference.  Tomorrow, I'd like to show two exciting ideas I'm now working on for the fall as a result of this inspiration.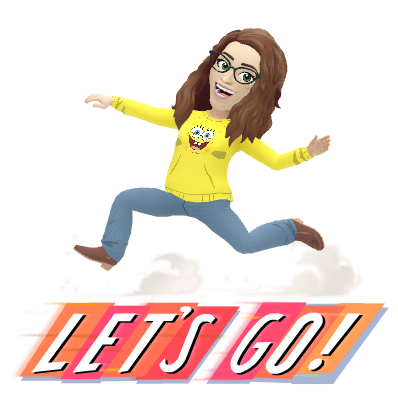 In case you are unfamiliar, the 4 C's are a new "buzz" in education:
Communication
Collaboration
Critical Thinking
Creativity
Keynote:  Buddy Berry, Superintendent in Eminence, KY
Buddy Berry talked about his schools and how they began to do things differently.  They went from the lowest performing schools in Kentucky to some of the highest performing schools by making some radical changes that would scare the pants off of most of us.

They made some sacrifices for two years to get a device for each student.
They got wifi buses so students could be online while they ride to school.  They decided to shrink the gap between low and high income families by parking their wifi buses in lower income areas at night. (AWESOME!!)
They engage their students in passion projects and dedicate a significant amount of time letting students pursue their interests.
They complete community service projects that help solve problems in their community.  Some of their students decided they didn't like that their was a creek dividing the black and white "sections" of their cemetery.  They designed a bridge that would both metaphorically and physically connect the two parts of the cemetery, 3D printed a model, and made a proposal to the cemetery board.  This is just one example of the amazing problem-solving and community involvement he talked about.
They dedicate zero time to standardized test prep.  Yet they are still some of the highest performing schools in the state.

Mr. Berry's keynote and breakout sessions inspired me to think differently about how I want to improve my classroom this year.  I need to not just think about better ways to teach my content.  I need to think about how I can offer more choice, collaboration, fun, and real-world problem solving skills that they an apply and see the results of in real time.  Most of all I need to be less afraid to try something CRAZY.  So many of the examples he gave us were completely out of the norm for the educational world.  But they have repeatedly done "crazy" things and it has paid off.  More about that in my next post.
Google Apps Breakouts
Besides the awesome inspiration and mindsets, I wanted some more inspiration on how to best use Google Apps when we go 1:1 Chromebooks next year.  I have recently become Google Educator Certified – Level 1, and I am currently working towards my Level 2 certification.  Some powerful things I've learned from the certification process and the conference:

Google is perfectly set up to use multiple apps at a time to create powerful lessons and communication with students and parents.
I can use Google Forms and Sheets to automate previously tedious processes, so that I can spend more time creating powerful lessons for my students.
Students can collaborate on pretty much every Google platform.
More on this throughout the summer as I begin to create  lessons for fall using the Google Suite.
Other Breakouts
Two other sessions I attended were about using PBL in the classroom, and a 3D printing/STEM session.  A few important takeaways:

Instill that it takes time to find the answer to a real-world problem.  Encourage them to keep improving and revising their projects and use all of their time given.
Choose projects that could have many different solutions to the problem.
Limit the materials they can bring from home and make sure they get the materials pre-approved.
Have other, cheaper materials in the classroom, but give them a "budget" and give each material a "price"
Always have them present their projects in an authentic way.  Present to their peers, other grade levels, create a Google Site, present to parents at a parent night, etc.
Try to also choose projects that are connected to something in the community.  Students can also suggest problems they see in their community.

Last, I went to a session on Sketchnotes with Pam O'Risky, which I knew nothing about.  I loved it!  Basically, it's just a way to visually represent the same information you would take notes on, but it is much more memorable because you draw sketches, make mind maps, and personalize your sketchnote based on your thinking.  The link above has some great resources/examples/videos if you are new to the idea.
Top Three Takeaways
Ok so here are my top 3 things I will think about as I plan for my classes this year:
What combinations of tools, apps, projects, and activities will best help my students engage and learn?
What choices/freedom can I give them so they can find something they are interested in?
How can my students authentically show what they know?
Three Apps I Didn't Know About
Rewordify – an extension where you paste a link of a website that is difficult to read, and it changes words to easier vocab.
UBlock Origin – An extension that blocks ads on websites and Youtube videos.
EdPuzzle – An app where you can trim Youtube videos, add interactive questions/content, voice over, and add voice memos at strategic parts of the videos.
Tomorrow, I will present my two project ideas that I want to try this year that both scare and excite me.
This summer consider:  What are you trying in your classrooms next year that seems scary/crazy?  How will it be worth it if we pull it off?